Paths to Practice Perfection
Wound Management of Venous Leg Ulcers in the Right Lower Extremity Limb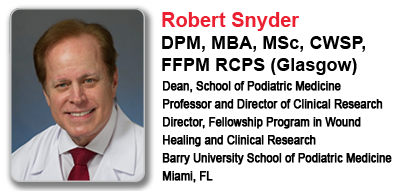 Patient:
A 68-year-old male presented for care with lymphedema and multiple, copiously draining ulcerations on the right lower extremity (Figure 1). Symptoms were present for years and failed to respond to compression, foam dressings, or abdominal pads. Previous medical history included hypertension requiring use of anti-hypertensive medication.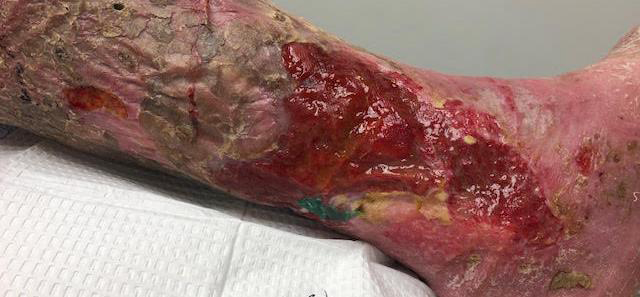 Diagnosis:
The patient presented with lymphedema and multiple ulcerations on the right lower extremity with copious amounts of drainage. A positive Stemmer sign was noted and palpable pedal pulses with mild symptoms of venous insufficiency were noted. He was diagnosed with lymphedema and venous leg ulcers.
Course of Treatment:
The patient underwent sharp debridement followed by 3M™ Kerramax Care™ Super-Absorbent Dressing and 3M™ Coban™ 2 Two-Layer Compression System (Figure 2). The dressing was changed 3 days later and revealed that the copious drainage had dramatically decreased (Figure 3). Therapy was continued with weekly dressing changes. After three weeks, treatment was changed to 3M™ Kerracel™ Ag Gelling Fiber Dressing and Coban 2 Compression System.
2. One week after application of Kerramax Care Dressing along with Coban 2 Compression System. The wound surface was dry to the touch.
Figure 3. Drainage was incorporated in the dressing.
Discharge and Follow-up:
After 1 month, the ulcer had healed and the edema almost completely resolved (Figure 4). A support garment was prescribed, and pneumatic compression was ordered for daily use. A lymphedema therapist was recommended. The patient has continued to do well with only mild exacerbation of symptoms.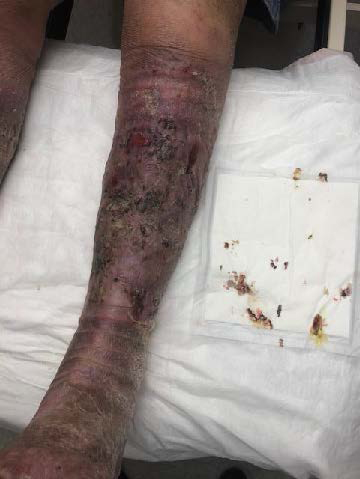 Treatment Modalities:
Sharp debridement

Kerramax Care Super-Absorbent Dressing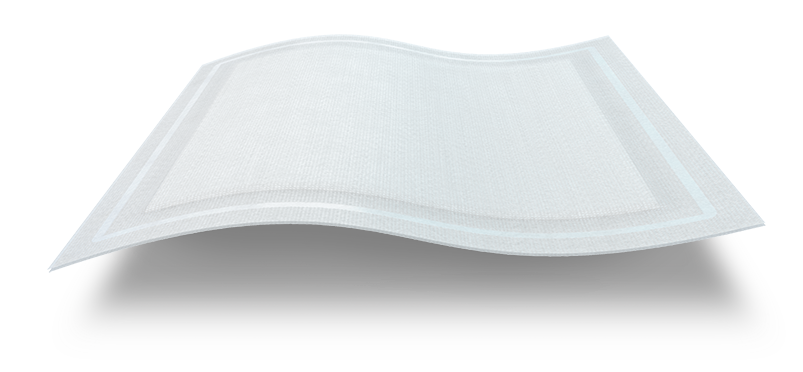 Kerracel Ag Gelling Fiber Dressing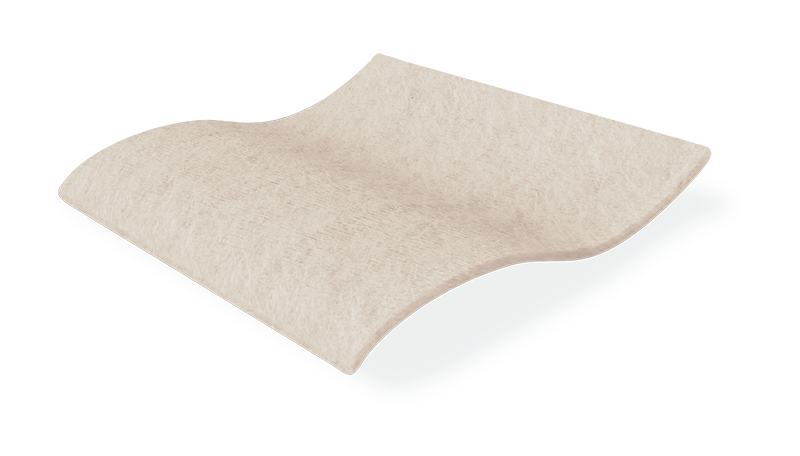 Coban 2 Two-Layer Compression System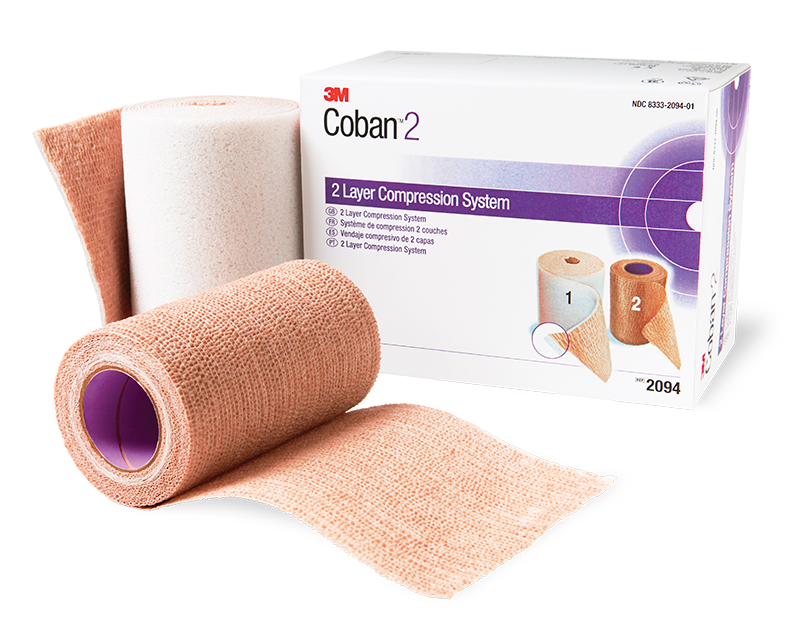 Support garment

Daily use of pneumatic compression after ulcer healed
Conclusion:

The ulcer was completely epithelialized after 1 month of treatment with Kerramax Care Dressing and Kerracel Ag Dressing along with Coban 2 Compression System. The patient's edema was almost completely resolved with just mild exacerbation of symptoms. The use of these products in combination with other treatment modalities helped support the management of the ulcer that had been present for years and failed to respond to other therapies, by maintaining an environment conducive to healing.
Do you have questions regarding this case study?
Connect with a 3M Account Representative to learn more.
Patient data and photos courtesy of Robert J. Snyder, DPM, MBA, MSc, CWSP, FFPM RCPS (Glasgow), Dean, School of Podiatric Medicine, Professor and Director of Clinical Research. Director, Fellowship Program in Wound Healing and Clinical Research, Barry University School of Podiatric Medicine.
Note: Robert Snyder is a paid consultant for 3M products.

As with any case study, the results and outcomes should not be interpreted as a guarantee or warranty of similar results. Individual results may vary depending on the patient's circumstances and condition.

NOTE: Specific instructions, contraindications, warnings, precautions, and safety information exist for these products and therapies, some of which may be Rx only. Please consult a clinician and product instructions for use prior to application.

© 2021 3M. All rights reserved. 3M and the other marks shown are marks and/or registered marks. Unauthorized use prohibited. PRA-PM-US-03388 (08/21).