Pushing Forward Through Loss of Leader: EO2 Releases New, Large Dressing for Their Oxygen Therapy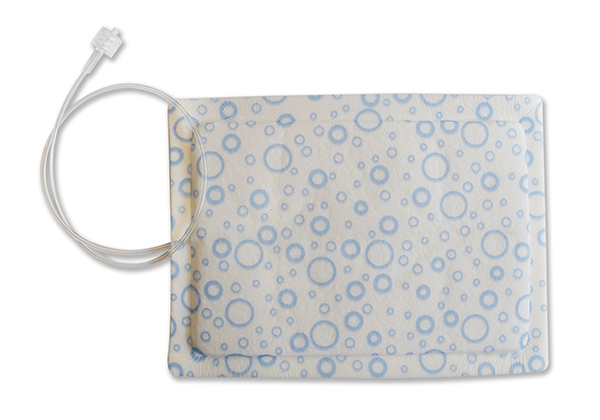 SAN ANTONIO, September 2021 – EO2 Concepts® announced today the release of a new, larger wound dressing for post-surgical dehiscence and large, painful leg ulcers. This new 5x7 OxySpur® oxygen diffusion dressing is part of the OxyGeni® System which provides a complete oxygen therapy and wound monitoring system. Continuous Diffusion of Oxygen (CDO) therapy provides full closure and pain relief to patients dealing with chronic, ischemic or surgical wounds.
The new 5x7 OxySpur oxygen diffusion dressing comes without adhesive to give clinicians the freedom of choosing an adhesive option that will work best for patients, especially those with sensitive skin. In peer-reviewed publications, CDO therapy has been shown to relieve pain and reduce scarring. The OxySpur dressings can be used with compression and other complimentary moist wound therapy modalities. OxySpur oxygen diffusion dressings are designed with patented oxygen distribution channels to allow the dressing to have an equal distribution of oxygen throughout the dressing and throughout the wound bed.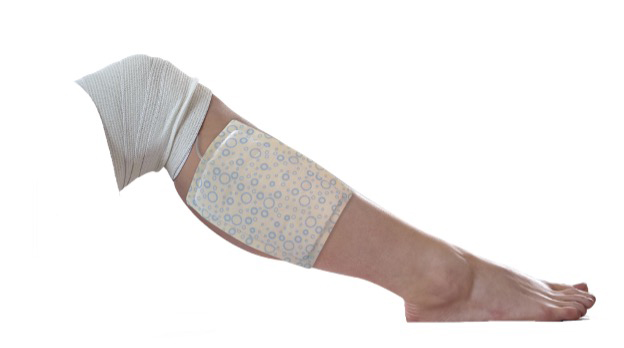 The 5x7 OxySpur dressing is ideal for large, painful leg ulcers. An article published in Wound Central analyzed patients with painful ulcers and the impact of CDO therapy on pain reduction. All patients reported significant pain relief, most by the first dressing change. (https://www.eo2.com/cdo-on-pain-in-treatment-of-chronic-wounds/)
The 5x7 OxySpur dressing is also ideal for surgical dehiscence, abdominal wounds, and ischemic wounds. A study of the effect of CDO therapy on cytokines, growth factors and perfusion was published in the International Wound Journal. The authors found significant increases in the cytokines responsible for angiogenesis, cell growth and division, and collagen deposition. Interpreted, this shows that the elements necessary for the body to heal a wound increased when introduced to oxygen. (https://www.eo2.com/cytokines-growthfactor-profusion-study/)
Similar to existing OxySpur dressings, the 5x7 comes with blue bubbles on the top to easily differentiate the top occlusive layer of the dressing from the bottom, tissue-contacting foam layer. This feature of the OxySpur helps make the patient's task of changing their dressing at home, by instruction of their Clinician, even easier.
In August, EO2 was hit with the painful loss of their President, Joe Moffett. Joe made a huge impact in the medical device industry with his career of 46 years. He earned patents for new products as well as awards for top sales. Joe's "work hard, play hard" style of living, positive disposition and infectious laugh will be missed by his family at EO2.
"We are heartbroken to say the least, yet we will continue to move forward with the same energetic spirit and hard work ethic established by Joe, a true friend and great leader." said Mark Q Niederauer, current President and CEO and former Chief Technology & Operating Officer for EO2. "We have a pipeline of products in development, cutting edge research and publications, and top-notch customer support and service to ensure that CDO therapy provided by the OxyGeni System will continue to grow and be available as a leading option for treatment of patients."
About EO2
EO2 Concepts® is an advanced wound care technology company based in San Antonio, TX. As the developer of a FDA cleared, CE marked OxyGeni wound oxygenation and monitoring system, we provide Continuous Diffusion of Oxygen (CDO) Therapy to achieve full closure and pain relief to patients suffering from difficult-to-heal wounds.
Source
EO2 Concepts.
Related Links
https://www.eo2.com
https://www.youtube.com/watch?v=1FfqWAwaoQ0
Contact
Mark Q Niederauer, PhD
President and CEO
[email protected]
1.800.825.2979